Haiku for Mind, Body, and Soul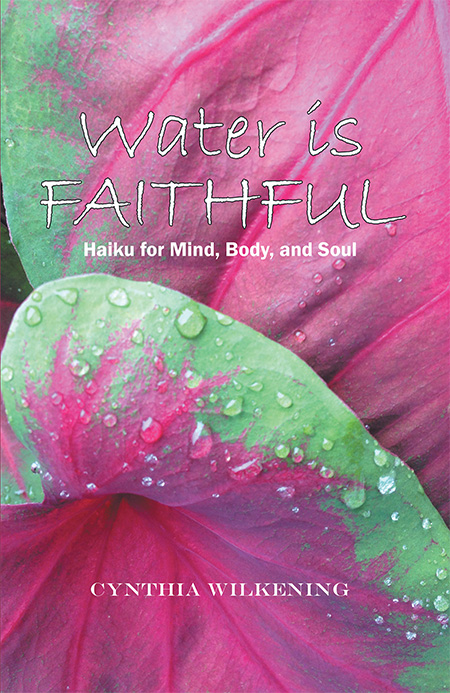 Water is Faithful is a collection of haiku that will inspire readers to explore a relationship with God in a new and introspective way.
God is a loving unit—Father, Son, and Holy Spirit—who spurred the creation of the universe.
In a debut collection of inspirational haiku, Cindy Wilkening leans on her Christian faith to lyrically explore the time before time, the beginning, observations of human nature and the natural world, evil, and the God-Man, Jesus Christ of Nazareth. Each poem captures a complex idea that encourages the reader to explore the God who came to Earth to meet us where we are and pursue us with a love that will not quit. Through her poems, Wilkening prays others will find that hope is not lost and that a relationship with the divine is not only possible but compelling.